Truck
Fleet Optimisation
The Air Truck tracking system extracts multiple data points from your fleet vehicles to enable accurate reporting and analytics.
Interested?
Experience the value and ease of a truly cloud-based solution.
Contact Us
Key Capabilities
Monitor your trucking fleet in real-time
Track the location and delivery status
Use the most optimal driving route yet allow for on-the-fly re-routing
Customer signs off on the e-Delivery Order app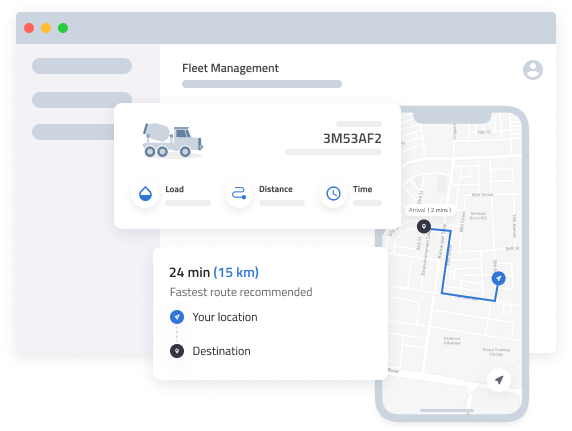 Real-time trucking stats that allow live adjustments to be made in unexpected circumstances.
You will never see an idle truck. Predictive planning enables optimised route selection and truck dispatching for minimum downtime.


With such comprehensive truck data, it will be like you are in the cab with your drivers.