Analytics
Management Dashboard
Engineered with advanced technological capabilities, AiR Analytics gives you real-time day-to-day insights into your business.
Interested?
Experience the value and ease of a truly cloud-based solution.
Contact Us
Key Capabilities
Gives you full access to real-time production and financial data
Provides data analytics at different levels
Allows senior management team to make informed and timely decisions
Supported by web and mobile app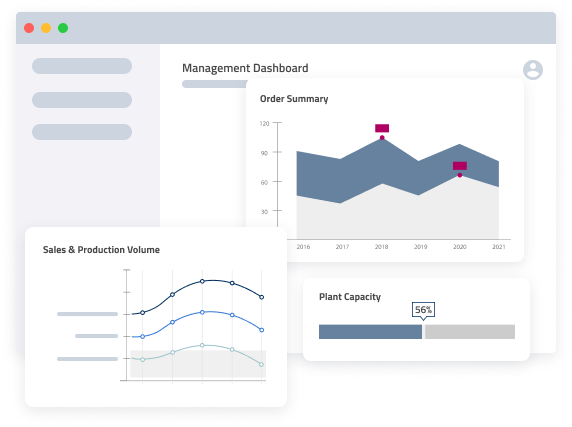 Access to real-time data improves production, fleet performance, and job delivery.
The key performance indicator (KPI) and dashboard tools make it easier for management teams to make decisions.


Connect your people, information and ideas to enable fast and confident decisions. AiR Digital gives easy access to deep insights and critical information.